Direct Shuttle for Yahiko and Iwamuro
Access Map
The "Yahiko/Iwamura Onsen Liner" ("Niigata West Coast Liner") is now in roundtrip operation between Niigata Airport and Yahiko Shrine/Iwamuro Onsen Spa.
運賃・ご予約・その他
Fare
※one-way
Adults (Junior high school or older):¥2,000
Children (Elementary school or younger) :¥1,000
Children preschool age and under:Free
Reservations
Reservation Office「Yahiko Tourist Association Inc.」:yahiko13@dream.ocn.ne.jp
For Questions

Yahiko Tourist Association Inc.

971-4 Yahiko, Yahiko-mura, Nishikanbara-gun, Niigata Prefecture 〒959-0323
観光情報
Yahiko Onsen Spa
Iwamuro Onsen Spa
Remarks
Please apply by 12:00 on the day before you plan to ride.
Guests who plan to spend the night at Yahiko or Iwamuro may apply through their hotel/inn.
Operations are subject to change.
Pick-Up / Drop-Off places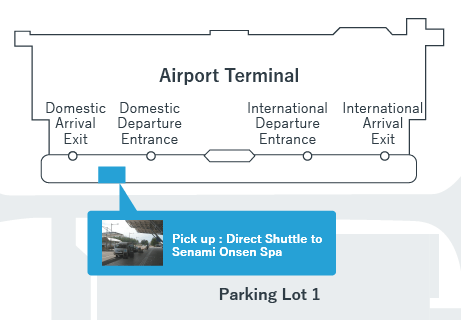 Niigata Airport
Yahiko Jinja [Shrine] Mae